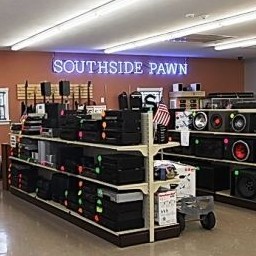 For years Pawn shops have been a very helpful institution to people who need an
easy and quick way to get some money to pay debts, go on vacations, renovate their homes, etc. In fact, for a vast number of people, pawn shops are the only real alternative to receive money in any immediate capacity.
Due to the many ups and downs of the economy, there is never a shortage of people turning to pawn shops for hassle-free cash. As a consequence, there is never a lack of options. In some cities, it seems there is a new pawnshop opening up every week.
Unfortunately, many people remain fearful of the Pawn Shop and view them as shady enterprises. However, the pawnshop is, for the grand majority of people, a better option than taking out a loan.
This is why, here at Southside Jewelry and Loan, one of the leading pawn shops in St. Louis, we are going to list the top 5 reasons why pawning your jewelry, electronics, tools, video games, etc.is the way to go if you need fast cash.
It's Fast
Pawning your stuff in a pawn shop means you get paid immediately. Taking out a loan, on the other hand, takes a considerable amount of time and involves a multitude of fiscal prerequisites as well as a ton of paperwork. Here at Southside Jewelry and Loan, an appraiser will evaluate the items you wish to pawn and, after a very short procedure, you can collect your money.
Few Requirements
When you go to a pawn shop, you will usually be asked for very few requirements to carry out the operation. For example, at most, you will typically be asked for an official ID to verify that you are who you say you are. If you go to apply for a loan, there will be many complications and many requirements that may take some time because they are not always at hand.
You Can Pawn Anything
Another reason to go to a pawn shop is the plethora of assets that are readily available to pawn. Although the very first pawn shops only accepted jewelry items, recently, they have been opening up the possibilities for users to pawn. Here at Southside Jewelry and Loan, we pride ourselves in our household inventory, which includes everything from game systems, televisions, stereos, car components, computers, household appliances, and much more!
Your Goods Will Be Safe
If you choose to pawn your stuff with a reputable and trustworthy shop, there is absolutely no reason to think your goods will be anything but safe. Word of shady business practices spreads like wildfire, so if what worries you is the security of your assets, turn to the leaders of the industry.
Here at Southside Jewelry and Loan in St Louis, your stuff will be protected from the moment you receive cash in hand until the time you repay the collateral amount.